Phoenix Municipal / City Court Information
Arrested in Arizona? Call Today for Help!
---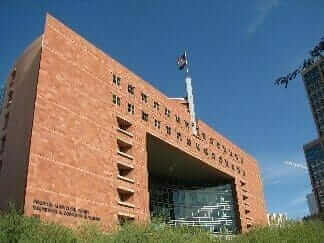 If you have been charged with a crime in Phoenix, Arizona there is a good chance that you will have to go to the Phoenix Municipal / City Court. DM Cantor are experienced with the Phoenix City Court as well as its Police Officers, Prosecutors, and Judges. This is the kind of representation that you are going to need if you want the best possible outcome for your case. No matter what you have been charged with DM Cantor have the experience and knowledge to get you the best result. Be sure to have a look at some of our various victories and especially our Not/Guilty Complete Acquittals sections of our site. If you have a DUI in Phoenix City Court, and would like to speak with a Phoenix DUI Lawyer please give us a a call at (602) 307-0808 for a free consultation.
Here is some general information about Phoenix City Court:
Hours of Operation
Open:
8:00 a.m. – 5:00 p.m.
Closed:
Weekends & Legal Holidays
City of Phoenix Municipal Court
300 West Washington Street
Phoenix, AZ 85003
(602) 262-6421
A Message from the Chief Presiding Judge:
Welcome to the Phoenix Municipal Court Web site. As Chief Presiding Judge I would like to thank you for visiting our Web site and encourage you to learn more about the entire judicial system. The Court is a separate branch of city government and a part of the statewide court system, subject to the authority of the Supreme Court.

The Phoenix Municipal Court is the State's largest limited jurisdiction court and is among the top ten busiest municipal courts in the United States. The Court handles cases that range from minor traffic violations to Class 1 misdemeanors carrying a maximum penalty of six months in jail and a $2,500 fine. Annually, the court processes an average of 350,000 cases including 80,000 criminal charges.

The Phoenix Municipal Court is a recognized judicial leader throughout the State of Arizona and the United States for its innovative and progressive work in the areas of technology, customer service, case management, fiscal responsibility, and judicial and staff accountability. We are committed to improving the operations of the court to fulfill our mission.

"Justice Through Excellence"

"With pride and integrity, we provide equal access to justice, professional and impartial treatment, and the fair and timely resolution of all court matters."
We hope you find this Web site informative and helpful. Thank you again for visiting us.

Sincerely,
Roxanne K. Song Ong
Chief Presiding Judge