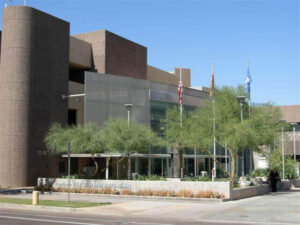 When you are arrested for a DUI in Arizona, there are severe penalties that can be given in your case. Hiring a Tempe DUI lawyer is one way to ensure that these penalties are reduced or eliminated in your case completely. The penalties for a DUI in Arizona will vary depending on whether it is a first, second or third offense for you.
For a first-time DUI, you could potentially have to serve up to 10 days in jail. In addition, you could be forced to pay $250 in fines plus court fines, as well as complete community service requirements. A 90-day suspension of a driver's license is also a common penalty for a first-time offense.
For a second-time DUI offense, you could potentially have to serve up to 30 days in jail. Your license may be suspended for up to 90 days. There is a possibility that you will have to serve a 5-year sentence on probation. You may have to use an Ignition Interlock Device too.
Click Here to Get a Free Consultation with a DUI Lawyer.
You can call our offices 24 hours a day at (602) 307-0808.
Who are the Tempe, AZ DUI Court Judges:
These penalties may differ depending on which judge is assigned to your DUI case in the Tempe court system. Currently, the three judges who preside over DUI cases in the Tempe court system are Mary Jo Barsetti, Tom Robinson and MaryAnne Majestic.
Mary Jo Barsetti was a former prosecutor who tends to lean toward the prosecution of individuals who have received a DUI. Tom Robinson tends to approach DUI cases in a very fair manner and requires that the prosecution team meet its burden. Lastly, MaryAnne Majestic tends to be prosecution-oriented and is known as being one of the tougher judges.
When you have to make an appearance in a Tempe, Arizona court, it is vital to dress in an appropriate fashion and show respect for the court. There are no sunglasses or hats allowed in the court room. Individuals should refrain from wearing shorts, and they should choose to wear a collared shirt and dress slacks.
Tempe Court Hours and Address:
Address:
Tempe Municipal Court
140 East 5th Street
Tempe, AZ 85281
Hours:
Monday thru Friday 8:00am to 5:00pm
The Court is closed on legal holidays with the exception of Columbus Day.
Final Thoughts on Tempe DUI:
Hiring a DUI Lawyer for Tempe courts is one excellent way to prepare for an appearance in court. Our lawyers will tell you further detailed information about what to expect in the court process and how to conduct yourself in a court room. A DUI attorney will also be able to provide you additional insights on how judges conduct their own court rooms. The lawyer may have worked with one of the judges in the prosecutor or public defender offices. Hiring a lawyer who has worked with a judge can help you understand what to expect in your own case.
Ultimately, a DUI lawyer will fight hard to get your case dismissed in Tempe city court. The lawyer will also try to get your penalties reduced or dropped completely. If you need legal representation in Tempe, please give our offices a call at (602) 307-0808. You can also use our secure form and send us an email.