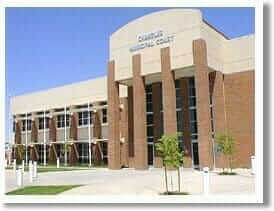 In Chandler, AZ and other areas of Arizona, driving under the influence is considered a first-class misdemeanor as long as it is a first or second conviction and there are no extenuating circumstances. Arizona requires at least one day of jail time for anyone convicted of DUI, even if it is a first offense. There are also several other penalties for a misdemeanor DUI conviction. If you are facing DUI charges, it is very important to hire a DUI defense lawyer that knows and understands the judges in the Chandler Municipal Court. Call our offices today for a free consultation at (602) 307-0808.
Case Results: Chandler City Court Victories
Chandler DUI Defense Lawyer
Someone convicted of a first-time DUI offense faces the following penalties:
One day in jail
$500 prison assessment fee
Evaluation and treatment costs
Jail costs
90-day driver's license suspension
$250 fine, plus an 80 percent surcharge
$500 Department of Public Safety fee
Probation fees
Ignition interlock device installation
A conviction for any type of DUI in Arizona is something you do not want on your record. If you hire a DUI Defense Attorney from the Law Offices of David Michael Cantor you can be assured that we will do everything in our power to get the charges reduced or thrown out all together. Our firm believes in going to extra mile for our clients like obtaining expert evaluations of evidence, conducting every interview possible or witness and the arresting officer(s), and looking through all police reports for any possible DUI defense among many other things.
Being suspected of DUI in Chandler, AZ is nothing to take lightly. The consequences of a DUI conviction can hang over your head for years. For example, if convicted of DUI your car insurance rates will go up approximately $3,000 per year for 3 years – once you get your license back.
Click Here to get a Free Consultation with a Chandler DUI Lawyer.

Chandler Municipal Court Information
Address to the Chandler Municipal Court:
200 E. Chicago St.
Chandler, AZ  85225
480-782-4700
480-782-4752 FAX
Directions to the Chandler Court:
200 E. Chicago Street in Chandler is located 3 blocks south of Chandler Boulevard and 2 blocks east of Arizona Ave., next door to the Chandler Police Department, in the historic downtown area.
Chandler Court Hours:
Monday through Friday, 8 a.m. to 5 p.m.
The Chandler Court is Closed during the following holidays:
New Year's Day
Martin Luther King Jr Day
Presidents Day
Memorial Day
Independence Day
Labor Day
Veterans Day
Thanksgiving Day
Day after Thanksgiving
Christmas Day
If you have questions regarding a DUI stop in Chandler, AZ – please give us a call to schedule a Free Consultation with a Chandler DUI Attorney to look at your case. Our offices are available 24 hours a day via phone or by sending us an email through our confidential web form.